Wholesale cooperation
Are you promotion, event agency or do you do large format printing? Do you need to purchase products for your clients?
Do you own an eshop or shop that could fit our products?
Do not hesitate and get some agency discounts offers from us.
How to start the cooperation?
If you would like to purchase our products for discounted prices, please contact us on info@eurostand.cz
If you prefer to call you can catch us on the phone +420 543 422 140
you can also visit us at one of our showrooms.
Why EUROstand?
Wide sortiment of portable presentation
Whole product lines
Products made in EU (czech republic) with extended warranty
ISO certificate
Custom production to meet all your desires
You can order online, by email or phone
Individual aproach and friendly service
If you purchase for your own company and you are interested in bigger or regular purchases we offer quantity and loyalty discounts.
Quantity discounts
3 - 4 ks. = 5 %
5 - 9 ks. = 10 %
10 - 19 ks. = 15 %
20 - 49 ks. = 18 %
50 - 99 ks. = 20 %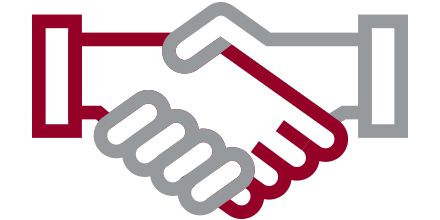 We are looking forward to our future cooperation.